Powering On-Road Safety Solutions
Chain of Responsibility Course
An industry leader, Helping companies, leaders, and safety departments fix on-road risks by offering software, training, audits, policies and programs that add value to a lean business.
Training employees improve skills, knowledge and build confidence, improving performance and efficiency.
Chain of responsibility training for every employee.
Whether its your Executive, Procurement, Supply Chain or administrative teams, MAEZ has targeted CoR training for all employees, 24/7 on demand and in the cloud ready to go at the click of a button.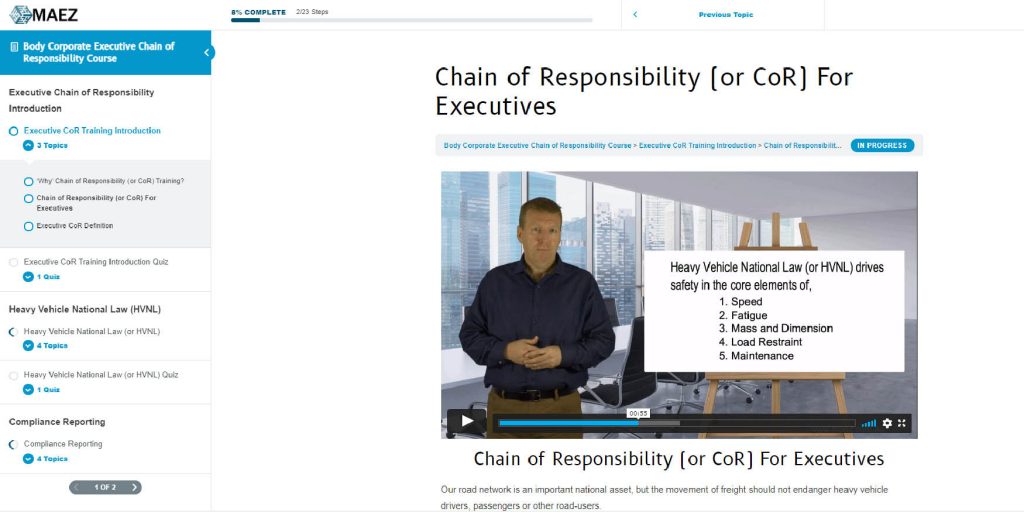 Layout and delivery set in comfortable environments.
Unlike our competitors, we pride our training on our visual content. Learner engagement is critical to the environment they see. It's why our customers value our course content so highly. As CoR Training is such a critical aspect to mitigate your business risk, we felt it important to ensure our content is engaging.
Employee training is primarily motivated by the desire to increase efficiency and success. And when done correctly, it does just that. It gives your employees the knowledge they need to do their jobs well and positively affect your business.
Fresh course content, delivered 24/7 on demand.
Chain of responsibility laws have changed many times and vastly over the last 20 years. Ensure your employees have up to date content every time they login, when you demand it. When it comes to your CoR training content, it is critical we ensure it is up to date.
Competency-based training for every course.
Whether you complete a toolbox talk or a full chain of responsibility training course, even multiple courses, you can be satisfied to know that your team has been assessed and records are accessible.
Have a large group? That isn't a problem and we find it very common.
MAEZ use innovative strategies to include every one of your employees to engage with our content on your site or at home in their own time and at their own pace.
Ask us today how we can help you succeed in your strategy, on your terms and at your pace. We have loads of options to stay flexible the whole way.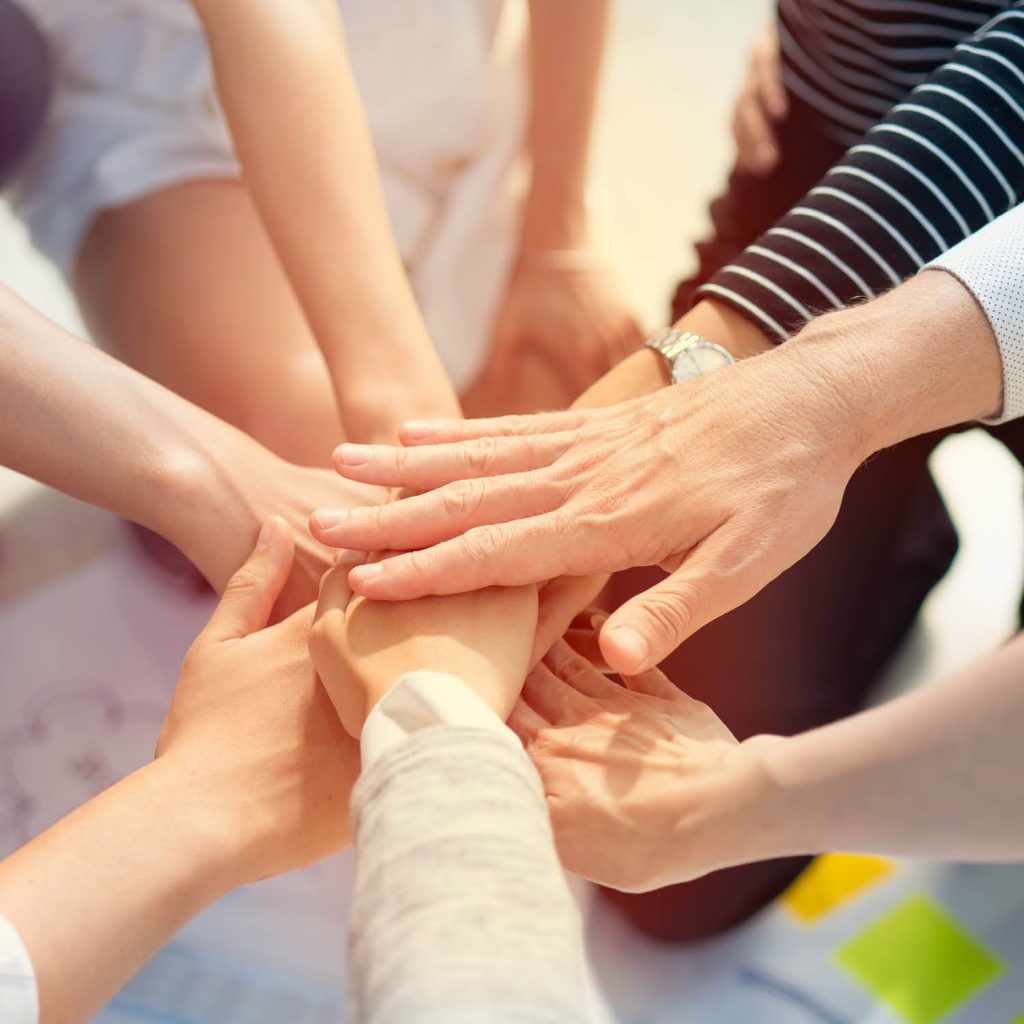 We've got the answers...
Call your Chain of Responsibility Partner now!