We are now 3 days into the new financial year. Already though 3 people have died in a Heavy vehicle related crash that I know of. People have also been taken to hospital with injuries, one as a result of a truck driver who refused an oral fluid sample at the scene, who will also now as a result appear in court.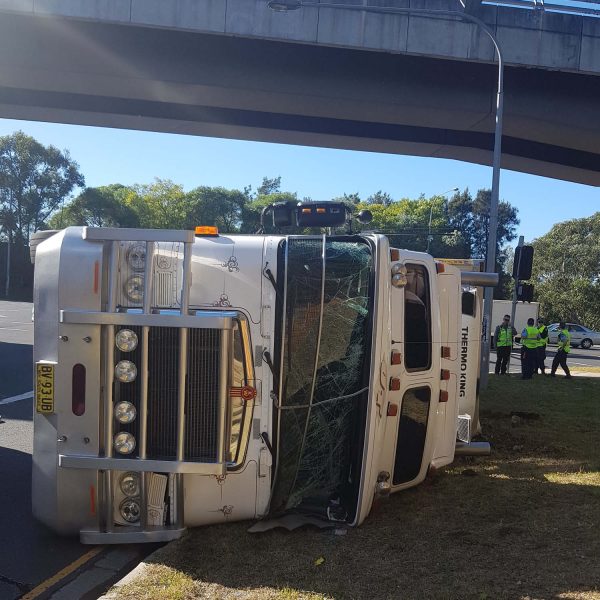 It's a tragic shame, any accident is; people get affected, injured or worse killed. But we may all be to blame in the supply chain, for any one of those trucks involved in these accidents.
One that stands out is the offence where the Heavy Vehicle driver refused to give a fluid sample after an incident. Legislation requires that any driver of a heavy vehicle, must not drive under the influence of drugs or alcohol. That means an alcohol reading of zero, just the same as you would expect from a P plate driver. If a driver of a heavy vehicle, which is defined with a Gross Vehicle Mass of 4.5T. Irrespective if it is laden to capacity or not, must also submit a fluid sample after an incident occurs to test for drugs and/or alcohol. If this is found to be present in the drivers system – drugs and/or alcohol, then the driver along with the drivers employer and also potentially the person who loaded the vehicle and their employer will be then investigated for criminal offences. Those potential criminal offences may be, but not limited to allowing a person affected by drugs and/or alcohol to drive a heavy vehicle.
I know what you're all possibly saying to yourself now. Something along the lines of, "We're fine, we have our drivers sign a fitness to drive form". Let me explain to you further, that this is not good enough, it won't save you from a potential prosecution. Whoever came up with the solution had great intentions, but really, it isn't going to stop someone from declaring that they are 'ok', when they are not.
If you find yourself sitting in front of a prosecuting Barrister, asking you this question; "how do you ensure that someone who was unfit to drive, was fit to fill in a fitness to drive declaration?". Then you haven't yet thought right through your ability to ensure a duty of care with the people who work for you, or those who work with you carrying your goods.
Yes, everyone is liable in the chain, even if you don't pay the drivers wages directly.
No, it is not deemed acceptable to move your obligations on through a declaration form for someone to fill in, nor contact the responsibility out to another entity. In fact there is school of thought that considers this form of action, could actually land you in deeper water.
Three people have died in these last 3 days on our roads, by the hand of a heavy vehicle. There is nothing like the present to ensure that an accident doesn't happen on your watch and involve you without warning. Accidents happen, they're not expected and they can haunt you for the rest of your life from any moment in time.
We've got the answers...
Call your Chain of Responsibility Partner now!