Powering On-Road Safety Solutions
Chain of Responsibility Software
An industry leader, Helping companies, leaders, and safety departments fix on-road risks by offering software, training, audits, policies and programs that add value to a lean business.
Vendor Management Software is software used by a wide range of industries enabling teams to control regulatory & quality management.
Chain of Responsibility Software.
CoRGuard was built from the ground up with compliance and operational knowledge behind the design. With flexibility at its core, it has the scope to manage large and small operations, with multiple types of vendor and transport suppliers in mind.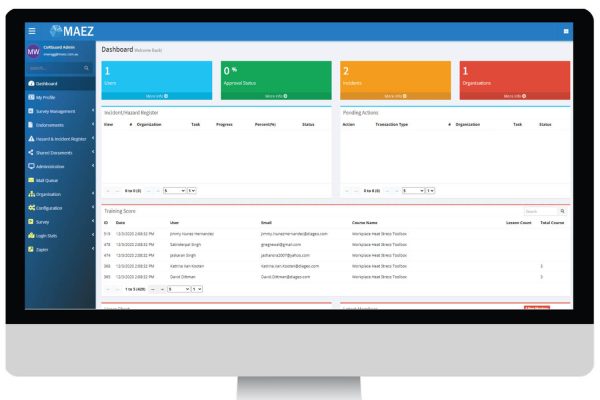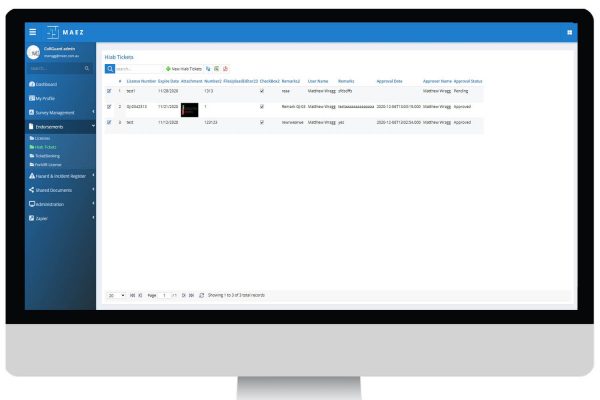 Track your license renewals with ease.
CoRGuard has you front and centre when it comes to the management of your team's license and endorsements. Not only will it track them and keep a record safely in the cloud, but it will allow your teams to upload them easily, through a secure system.
Executive Controls Made Easy.
CoRGuard takes the worry out of wondering where your vendors are at with their hazards, injuries and non-conformances. Gone are your days of having to physically check in at every moment, to ensure your business is protected against legislation. CoRGuard makes your life simple and stress free.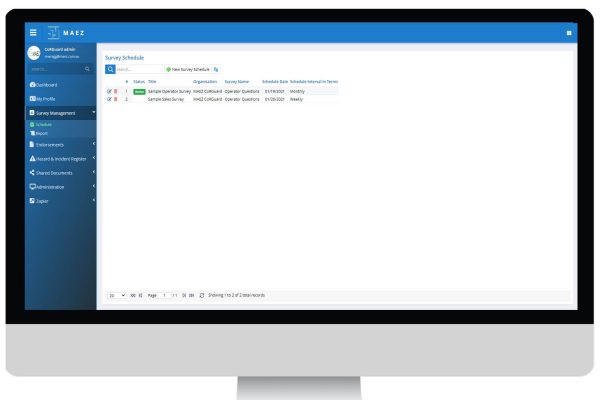 A voluntary safety audit sends the signal that a business is ready to take action and improve safety. Not only are they proven to assist a defence in past Chain of Responsibility prosecutions, but they give the signal that a business is serious and takes its legal liability sincerely.
Easily track your vendors hazards.
Ambiguity around the risks and hazards your vendor brings when partnering with them is a problem of the past. CoRGuard will track vendor specific hazards, injuries and non-conformances for you and ensure your vendors implement strategies to protect the future of your supply chain.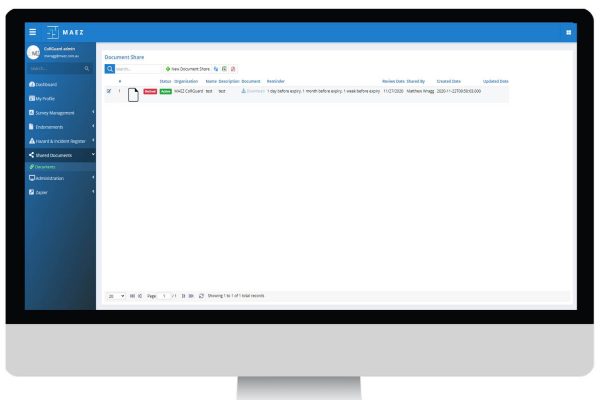 maintain and share documents at a click.
CoRGuard will ensure that your policies, risk assessments, site access maps and documents you maintain for compliance purposes are reviewed at a timely interval and can easily be shared at the click of a button. CoRGuard won't allow your key business rules to pass their used by date.
We've got the answers...
Call your Chain of Responsibility Partner now!