Powering On-Road Safety Solutions
What is Chain of Responsibility?
Chain of Responsibility is a colloquial term, used to refer to the Heavy Vehicle National Law which defines specific parties in the logistics network who influence a transport activity, and are therefore accountable for safety on the road.
Chain of Responsibility isn't just a good idea - It's the LAW!
There are many instances of a Chain of Responsibility, but in Australia, and more specifically in Australian logistics networks, we have associated Chain of Responsibility also known as CoR, with the Heavy Vehicle National Law.
Some other forms of CoR, where the phrase may not be shared in the same manner are;
Responsible service of alcohol, where the publican or licensee of premises serving alcohol is responsible for the quantity of alcohol its patrons consume, to ensure that the patrons do not harm themselves or others.

Aircraft pilots have a very clear CoR line of control where the captain of the aircraft takes full responsibility for the actions of any other pilot who may have control of the aircraft.
Ensuring Safety Of Others
Bringing it back to your logistics network, Chain of Responsibility (or CoR) is about ensuring the safety of others in a supply chain from the top down. A great and very straight forward example of this can be found here on my LinkedIn page. 
Please feel free to share to those you may feel need to know more, as it is believed that over 65% of Australian Supply Network are still unaware of their transport compliance obligations and over 85% still don't know they have legal liability or risk for prosecution due to their actions or inaction as a participant in a transport task.
I often talk about safety or compliance training as a key element within any business or PCBU to mitigate the risks of a manager or business itself becoming a target for the Heavy Vehicle Regulator or the Police.
Although Chain of Responsibility (or CoR) compliance training is generally geared towards heavy vehicle truck drivers, anywhere you look. The reality is though that truck drivers only contribute to a small portion of your potential liability. Those that can inflict a more significant legal liability and financial damage in your business include;
Common Examples of those who may be held accountable
"Your prospective customers don't ask about the cost in their first line of questioning anymore. They ask about YOUR safety system." Chain of responsibility impacts the entire Supply Network, are you ready to provide your safety detail?
A message from the director of MAEZ, Matthew Wragg
Must You Meet Australian Chain of Responsibility?
If you do have a transport task in your logistics network, whether you own the trucks or not, doesn't change your ability to find yourself involved in a prosecution. I often hear and have even had people thump their fists on a desk, while 'telling me', they cannot comprehend why they have a legal liability, as if they want me to explain the reasons behind the law and why they are implicated because I enacted the laws that now involve someone under the Heavy Vehicle National Law.
As a consultant in safety, my job is to inform and raise awareness of risks and to assist in the mitigation of those risks. The Heavy Vehicle National Law is designed to ensure that those who engage in transport activity, do not implicate a bystander or an employee to any risk, that by virtue of the task within any business may subject someone too. 
Similarly, Workplace Health and Safety legislation is almost identical but is aimed at businesses to ensure they proactively manage safety within the confines of their operation. By virtue of what the companies do to make a profit, they cannot implicate an employee or bystander of any risk of injury to themselves. It is the responsibility of the company and leaders of that business to ensure safety within the organisation.
So What Does Australian Legislation Compliance Look Like?
There are critical steps to ensure that your business complies with the CoR laws in NSW, QLD, ACT, VIC, TAS, or SA.
While the legislation calls for businesses to meet safety standards, no two systems may always look alike, and no one system may work for a specific company, especially if it has a particular type of transport task, which is vastly different to mainstream transport tasks.
However, there is a framework that works across the board to meet a level of compliance.
Safety Policy Statement
Ensuring you have a policy statement is basically like saying you have a road map or a vision of what you want to see in the business you manage, in terms of safety steps, risk mitigation or process steps to ensure ongoing safety. It is a broad statement about your aim to reduce safety risks in your business and how you will go about it and what you expect of anyone you work with while accomplishing your business goals. It merely is often referred to a policy or CoR policy, for example.
Procedure Mapping
The next step is to identify the processes or procedures you have working within your organisation and to adopt a written template of the process. Without understanding a printed version of what you do, it's very difficult and loose of an organisation to then explain to others what you expect of them. So it's important to note this down, so you have a go-to should you need to define a task or process to someone else.
In my experience, many people vastly over complicate this step. When it comes to documents less is often more, and pictures also tell an excellent story when it comes to process mapping your procedures.
Within a document that outlines the process in your organisation, you can then develop a chain of responsibility procedure template for use within your organisation. Once you establish a CoR process template, it is much easier to show others in your workplace, the standards you require of them while working in your organisation.
On-road risks are everywhere, and it's time to fix it.
MAEZ use innovative safety strategies and creative problem-solving methodologies to help companies and leaders remove their risks.
Along the way, we discovered that removing risks requires a deep understanding of complicated Supply Chains and the downward pressures placed upon the Supply Chain leaders.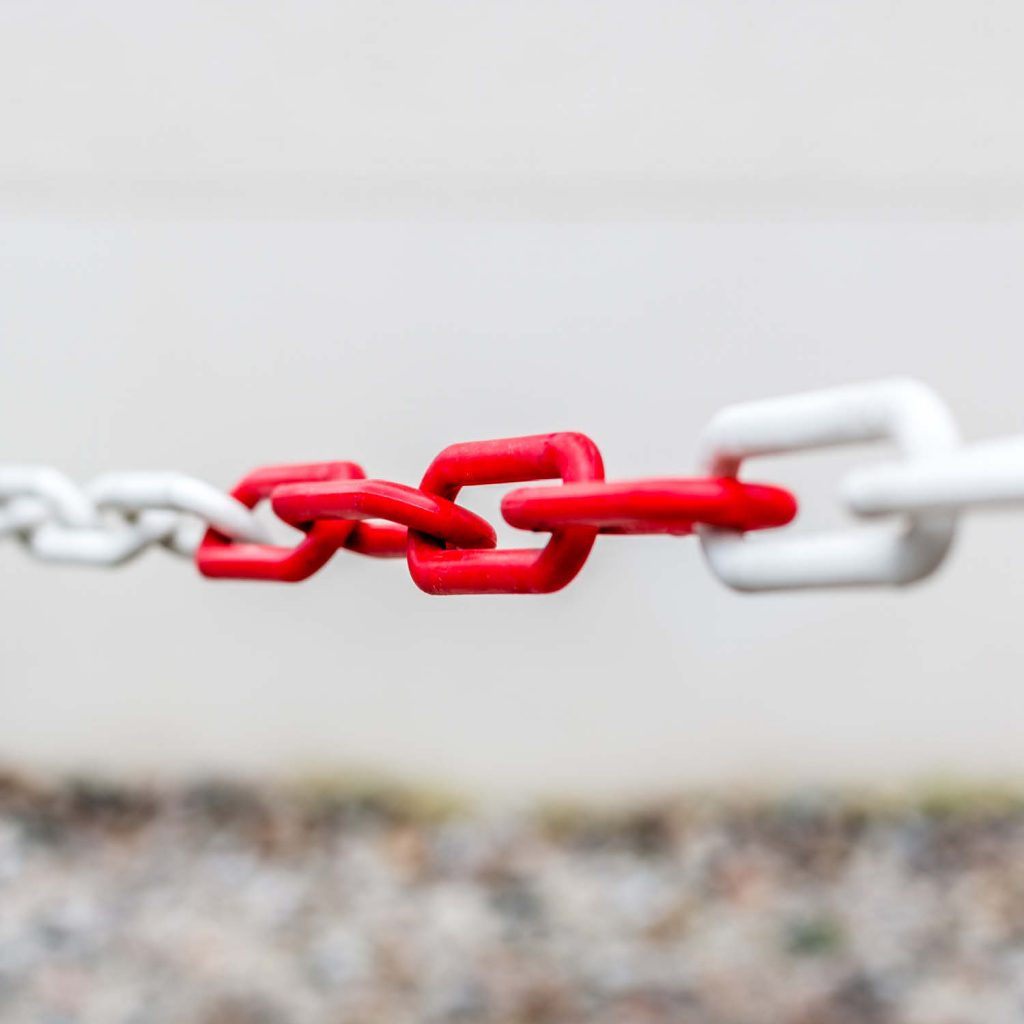 This is the most often overlooked, but also the most crucial of elements in any safety system.
CoR training of your business policies and procedures is critical for your ongoing safety systems success. When explaining your workplace guidelines, you are outlining the capacity of which you expect your employees to work, within your organisation. You are in essence providing the boundaries and expectations of their output. 
There are many ways you can enhance your employees understanding of CoR, and you can provide toolbox talks regularly. You can have a chain of responsibility training provider attend your workplace. Alternatively, you can even opt for CoR online courses explicitly aimed at those employees who are time-poor and which are critical to your organisations' success.
MAEZ has found that CoR training in WA, QLD, Adelaide and even chain of responsibility training in NSW, as well as CoR training in Vic,  is difficult and costly to deliver, simply because of businesses geographic locations and constraints due to operational demands. On-demand compliance training that is delivered online can be flexible and inexpensive to provide. Not to mention, that Heavy Vehicle National Legislation does not demand accredited courses to every listed party, and due to the cost of an accredited course, MAEZ has been hard at work creating courses aimed at the user experience and awareness, rather than accredited courses that often deliver copious amounts of information over two days of training.
Accredited training often focuses on Fatigue, or Load Restraint and does not cater for everyday needs of warehouse staff, such as forklift drivers or warehouse managers. To meet CoR legislation in NSW or any other state part of the Heavy Vehicle National Law, you only need to consider awareness training to supplement your employee's awareness through on the job toolbox reinforcement. It is not legally required that you include VET training courses unless you require specific accreditation in your business.
Chain of Responsibility Laws in Summary
To quickly phrase the two areas of law within a simple context, workplace health and safety regulations are designed to keep anyone safe within the walls it operates. Australian National Heavy Vehicle Legislation is designed to keep people safe whilst goods are in transit, including the general public and our public infrastructure.
The business and its directors or executives have a prime duty to ensure everyone's safety, whether they work for the company directly or not.
MAEZ Chain of Responsibility Training Course
Scheduler Chain of Responsibility Course

Loading Manager, Loader & Packer Chain of Responsibility Course

Executive Chain of Responsibility Course
If you would like to learn more about what MAEZ can do to help you or your organisation, then get in touch. We are considered in the industry and beyond as helpers and supporters of heavy vehicle safety.
Get in touch and find out more now 1300 553 811
We've got the answers...
Call your Chain of Responsibility Partner now!