To comply with CoR seems to be something within industry of a mix of opinions. The legislation allows for just one and by reading more, you too can get an insight into what it means to comply through your companies policies or business rules.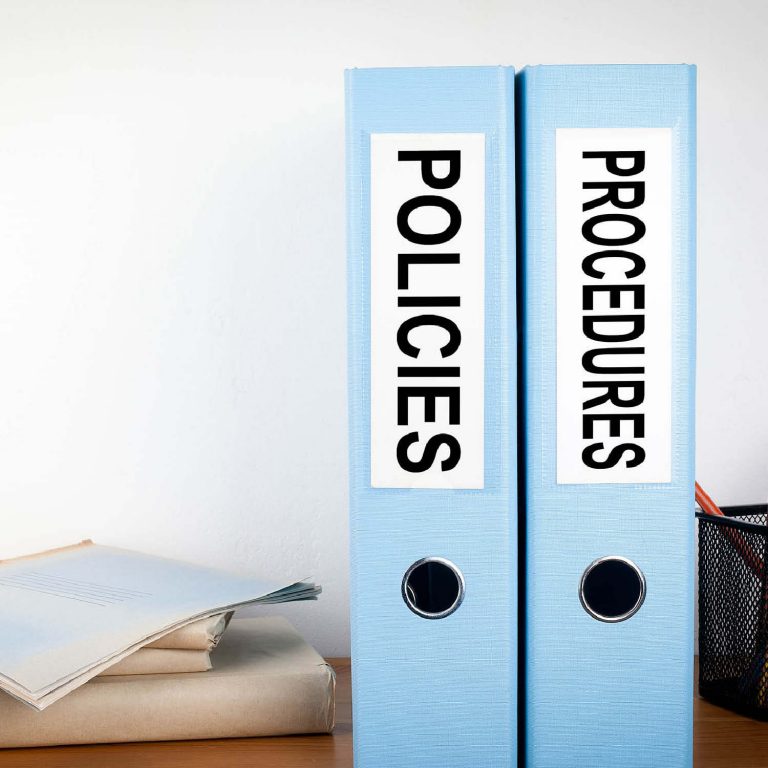 Complying With CoR
There is many opinions of what compliance means to various people within the Australian supply chain industry. But to first understand if you have any legal liability, you must first understand that Chain of Responsibility, driven by the Heavy Vehicle National Law applies to anyone who has a transport task within their own supply chain to ensure they comply with CoR.
What Is A Supply Chain?
A supply chain is a network between a company and those that supply its goods to produce and distribute products to the final customer. The supply chain also represents the steps it takes to get the product or service from its original state to the customer. A product can have many steps or layers of a supply chain and can span the globe. Most businesses, not all though, have a supply chain of some sort. Airlines procure food for its passengers, banks move its customers' money around, your water supplier is a supply chain to your own house, not to mention a church with information that it procures for its parishioners. Supply chains come in all shapes and sizes and are everywhere.
Do You Employ Transport In Your Supply Chain?
So you're wondering what this has to do with you? Don't be alarmed when I say that you should know and in fact you have a legal responsibility to know, if you engage any transport in your supply chain, that encompasses heavy vehicles. But in fairness to you, you're probably like most people who think that the responsibility lies with their transport provider. Most people I come across in the capacity as a Chain of Responsibility consultant, when discussing their CoR compliance don't realise that they have direct responsibility. The two phrases I hear all the time when trying to ascertain what people are doing in their supply chain with their transport risks are;
Let me get back to you when we work out what our transport supplier is doing.
We leave all the safety up to our transport supplier.
Unfortunately, the same group of people are at significant risk of a prosecution by the National Heavy Vehicle Regulator or the Police, simply due to their lack of understanding of their legal liability. The law to ensure you comply with CoR (or Chain of Responsibility) is very clear for a corporation.
It states that the organisation and its executive and its directors who participate in the running of a business must "acquire, and keep up to date, knowledge about the safe conduct of transport activities, gain an understanding of the nature of the legal entity's transport activities, and the hazards and risks,  including the public risk, associated with those activities. To ensure the legal entity has, and uses, appropriate resources to eliminate or minimise those hazards and risks, and to ensure the legal entity has and implements processes;
to eliminate or minimise those hazards and risks,
for receiving, considering, and responding in a timely way to, information about those hazards and risks and any incidents, and
for complying with the legal entity's safety duties,
To also verify the resources and processes mentioned in paragraphs (c) and (d) are being provided, used and implemented"
This statement taken directly from the legislative framework can be difficult to understand, but it does clearly state that it is the duty of a companies officeholders to ensure they actively engage in the risks of itself and those it engages. This includes the transport companies it employs to participate within its supply chain. Furthermore, the responsibility cannot be delegated, the wording in this section of the HVNL, section 26D clearly outlines, it is the sole responsibility of those who actively participate in the running of business to ensure they understand and keep on file their knowledge of the safe conduct of the transport activities.
Why You Should Train Your Staff?
If you're one of those people who think that training your staff is a waste of time or that your staff will leave once they acquire knowledge around a given subject, then you fall straight into a risk category.  There are so many prosecution examples that Worksafe across the nation has provided industry you would spend all month researching them, as to how businesses have been prosecuted for a lack of training on a task that has posed a risk. It's not just about the compliance of CoR legislation that you should be concerned about. Worksafe NSW has many references for you to go through, don't just take my advice. Some with significant injuries that were blamed on the business owner or executive not ensuring some really simple tasks that could have easily been prevented or mitigated in a court proceeding, instead of wiping out a business with fines at times into the millions.
If that isn't enough, Chain of Responsibility is an onerous task in any organisation, but it is the law we all must abide by. So why not train your staff on the principles and have a dozen or more eyes on the lookout for potential issues and risks, that may cost you financially or even put you in prison. If you choose to ignore CoR compliance, know now that it is a criminal offence to do so.
There are many more reasons to train staff and it can also lead to higher retention of staff, not the other way around and to lessen the impact of your insurance costs, good safety records, can positively impact your yearly premiums. So it makes good businesses sense all around to ensure safety training in your business. MAEZ has specific options for CoR compliance training, targeted at specific employees in your business.
Why Should You Complete a CoR Compliance Audit?

Did you ever jump in your car and choose to go somewhere new, without first looking at your map? Probably not. The same can be said for projects in the workplace, no one starts a project without knowing what they need to do, otherwise costs would blow out of proportion.
When choosing your auditor, ensure the following elements before engaging them as you don't have to research too long, until you uncover a business who has had some bad advice.
Ensure the audit is based on the Industry approved code of practice
Ensure your auditor can show you their professional indemnity insurance
Ensure your auditor can benchmark your results, so that your team aren't confused with the impact of the results.
Ensure your auditor can provide a full and comprehensive proposal, outlining the expectations.
Ensure your auditor has industry experience, offering practical advice, so your team doesn't spend years down a rabbit hole.
MAEZ would be delighted to help you, should you wish to check-in and discuss your options.
Why Are Standards or Policies Important?
Simply put, policy or business rules are extremely important, as they allow your employees to understand what must occur when training and experience fail them.
It is up to the business to decide what policies or rules the should implement and base them on foreseeable risks or from experience during everyday operations. 
The National Heavy Vehicle Regulator is clear with its expectations that every transport task must have a safety system. Once implemented, a safety system can assist a business in its understanding of where the big risks lie and allow the business to implement rules or processes to alleviate the potential for injury or death.
Having a policy on paper, for every risk also does not make any commercial sense. You can't just write a policy and hope people will read them. A business policy or rule needs to be written, reviewed and signed off by all those that will work within the business where the risk is present. Managing the risks in a business can be done in other forms and methods, to gain the same result and yet delivered in an easier way to digest.
We've all seen or heard of businesses with hundreds of policies, hidden away on a PC somewhere. In a court, they are as useless as the paper they are written on, unless the policies are delivered to your employees in a specific manner.
Don't be fooled into thinking that a policy in CoR will protect you or allow you to be compliant in an area within your organisation.
Standards are important. They not only allow you to document your risks and support your staff in understanding the risks in the environment they work. Standards also allow you to run a more efficient business as well when standards are applied to your operations. Delivery though is critical.
The Importance of Live Telematic Data?
A free insight into complying with CoR. A safety system must reduce on-road risks so that heavy vehicles do not damage infrastructure or put at risk the well being of the general public. For an organisation to successfully do that, it must effectively manage the on road-risks that a transport task may present. When it comes to speed, do you really think a driver will make their way back to the transport yard and detail when, where and why they were speeding? No one wakes before work with the intention to hurt someone, but speed can kill and drivers do speed. So why do they do it? Well for all sorts of reasons is the answer and too many to list, but it may be your job to ensure that speeding doesn't occur so that your organisation is not at risk of contravening the legislation and then incurring a very large fine. 
The most efficient way to manage speed is to manage it by GPS devices and to manage the data that is procured by such a system.
Does the system need to be able to record video? No! 
The law states that you must ensure so far as reasonably practicable that you are removing the risk to infrastructure and the general public. Should you choose to purchase GPS telematics to help you do this, not only can you ensure the fleet you manage does not speed, but you can also ensure that it is doing exactly what you need it to do and when.
GPS units come in all different shapes and sizes and costs vary depending on the type of system you purchase. Importantly data and good reliable data is needed to ensure compliance in CoR and not all GPS units will let you comply with CoR.
What's Next?
MAEZ has helped hundreds of businesses with their compliance in Chain of Responsibility. To comply with CoR can be costly or practical. But if you need help with any of the elements above, MAEZ is here to help you, as your Chain of Responsibility Partner.
We've got the answers...
Call your Chain of Responsibility Partner now!