Responsibility; Who's at fault in the Chain of Responsibility?
I recently posted a set of questions through Linkedin to see where people stood with CoR (aka Chain of Responsibility), what they thought about CoR and whether or not they felt they complied with CoR within their business. The answers were great and also a little surprising.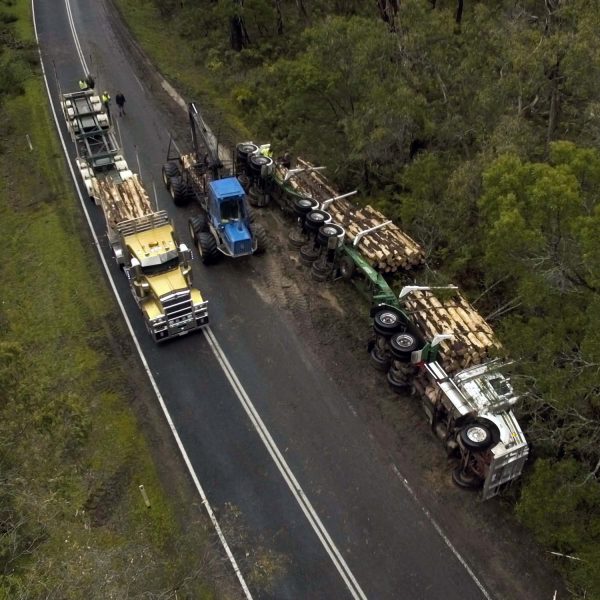 Everyone of the 25 people who responded said they knew what CoR meant, which is great, people understand what it represents. The mix of respondents of three particular backgrounds were also fairly consistent, there was a general mix of Transport, Warehouse and Manufacturing backgrounds, which was great, it wasn't all transport related. Of the 5 categories of employment all were consistent, except for senior management which represented 45% of the responses. Those categories were,
Owner/Director
Senior Manager
Manager
Supervisor
Employee
The most important question though, was how compliant the business either worked for or owned/directed was, when it came to CoR legislation. Apart from the one person who didn't know (and that's ok), half of the people described themselves working in a business that was completely distant from being compliant to fairly compliant in their efforts to keeping people safe.
Most would say that is staggering and inappropriate or simply downright wrong to put someone at risk, knowingly! But I beg to differ.
In a country that values their work mates, half of the Senior leaders felt they had work to do in ensuring their compliance with CoR legislation. I commend them for two things. Putting their hand up for one and second for know knowing that they have goals to meet.
Late last week on the NSW Police FB blog, it reported that a transport company (Many people will know who) was caught with unsafe loads coming out of a major retailers distribution centre. What happened was that a transport company was found to be loading and transporting goods which were not restrained, even though in the confines of a tautliner. Which by the law and standards around the trailers design and spec was an unsafe, incorrect and unlawful practice.
What most people do not know however, is this trailer was loaded in a secure facility. The trailer was loaded by the warehouse staff, not operated or managed by the transport provider who was pulled over as per the pic above. The curtains were sealed with a security tag to ensure no tampering took place from the point of departure to the point of destination.
The real person responsible here, is the Warehouse Operator; the business who loaded the vehicle. Next year around this time in 2018, this Consignee would be potentially looking at a $5M fine potentially and the Senior directors and logistics managers, along with the warehouse managers would all be looking at personal fines of up to $600,000 each, not necessarily the mandatory $300,000. The sole reason being that this wilful act of negligence could have been avoided and would be deemed by the regulator as a breach of their primary duty.
Why?
As a Consignee. Your obligations are as follows.
To ensure that those working for you directly or indirectly are not fatigued and have correctly filled in log books and/or driver run sheets.
To ensure that the driver is fit to drive and therefore has been screened by a doctor and is not currently under the influence of drugs or alcohol.
To ensure that the vehicle is roadworthy and safe to drive and that any reported faults are fixed and signed off by a licensed person.
To ensure that the safe Mass limits of the vehicle is not exceeded.
To ensure that the safe Mass limits of each axle are not exceeded.
To ensure that safe load restraint is applied to comply with the legislation set out in the 2004 Load restraint handbook.
By looking at this one picture, point 4, 5 and 6 were a big red cross by the Consignor and I would be very concerned as their Senior Logistics Manager wholly responsible for the practises of loading and unloading at that same facility, that point 1, 2 or 3 were also not being complied to. Which you might add are far harder to manage in a logistics environment, with many people and stressors already going on.
So what could have been done better?
Go to the National Heavy Vehicle Regulator website and seek out some information. You can find that information through a PDF here https://www.nhvr.gov.au/files/201703-483-cor-your-role.pdf
You can also seek out a professional Transport Auditor to help you, they don't cost much and they can provide amazing insight into the gaps around the Heavy Vehicle National Law within your business.
No matter what size of business you own or manage, get a plan of action and start working towards those goals now. There are heaps of talented professionals willing to help like me in your pursuit of safety within your workplace. June 2018 is fast approaching.
Don't wait for a fine.
We've got the answers...
Call your Chain of Responsibility Partner now!